Prince Harry Meghan Markle reportedly worked one hour a week at their Archewell Foundation, according to a report published in March this year.
But a look at some parts of their Archewell Foundation website suggests that the couple has been too busy to get it updated.
It has been noted that the Archewell Audio page on the Archewell Foundation website was last updated shortly after they had signed a deal with Spotify.
Now, months after the deal has come to an end, the page still mentions Meghan and Harry's deal with Spotify.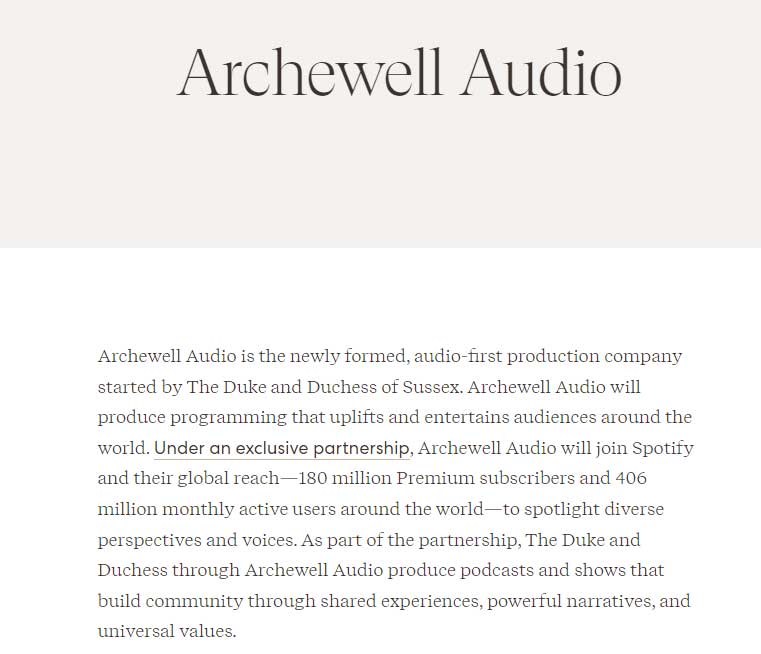 The report published in March said the Duke and Duchess of Sussex also dished out more than US$3 million ($4.8m) in grants after they raised $13m from "two wealthy benefactors."
DailyMail.com, which obtained the public documents, said Harry, 38, and Meghan, 41, "only worked one hour each a week at the foundation, thus, 52 hours a year".