Rapper 50 Cent on Sunday ridiculed  Jada Pinkett Smith who recently made headlines with some revelations about her past.
Jada Pinkett Smith opened up about her past during the promotion of her book Worthy which is out on Tuesday.
50 Cent shared a picture of Jada captioned "Jada Smith Pinkett Smith reveals she sold a lot of crack as a teenager."
The rapper captioned the post which said, "Alright enough is an enough FREE WILL SMITH! W** is going on."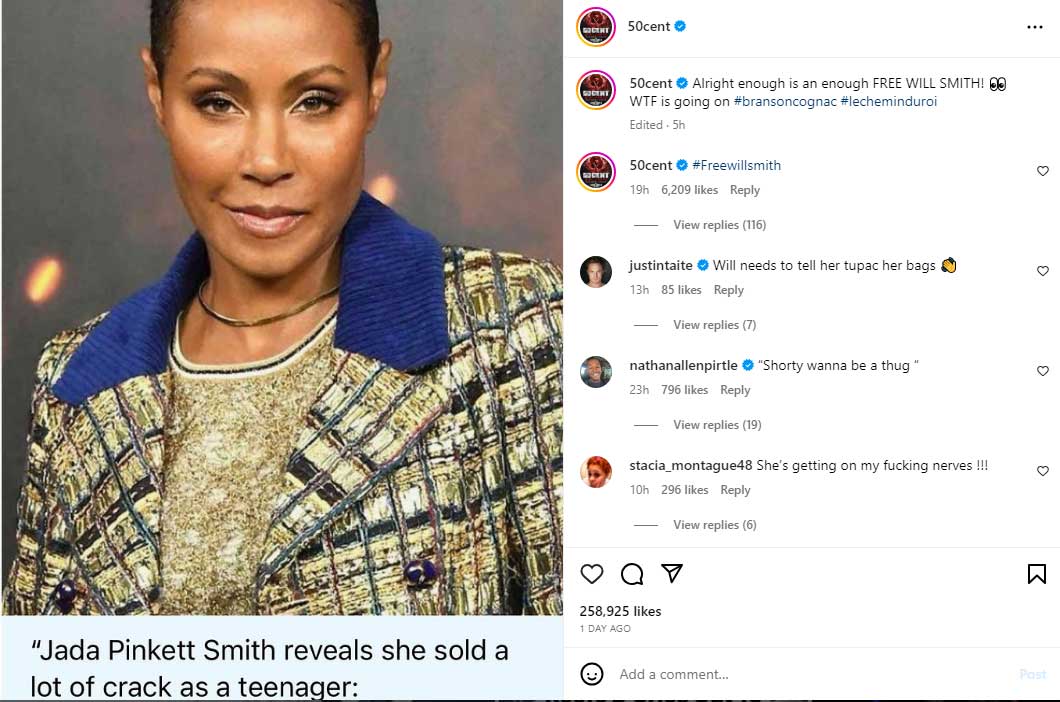 Thousands of people liked his post, with a large number of people criticizing Jada.
Meanwhile, Will Smith responded to Jada, saying "If I had read this book 30 years ago, I definitely would have hugged you more. I'll start now. Welcome to the author's club. I love you endlessly. Now go get some Merlot and take a rest."