While Britney Spears' odd behavior dominates headlines after divorce, Sam Asghari, meanwhile, underwent an unbelievable transformation—and not to mention he seemingly shades her ex-wife, too.
Sharing the highlight on Instagram, the Iranian-born model fully worked on himself as he displayed an awe-inspiring look.
In the snap, the 29-year-old looks unrecognizable. With a shaven head, gray tank top, and too much muscle to fit in a single frame, the megastar ex puts his hard work into the public sphere.
In the other picture, the fitness trainer shared a throwback portrait to draw a comparison to his latest bulkier shape.
"A quick 2 month transformation. From dad to daddy," he captioned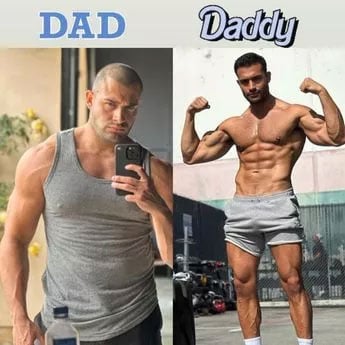 Nearly two months ago, the pair parted ways after Sam Asghari filed for divorce with the Criminal hitmaker, citing "irreconcilable differences" to end the union.
Reacting to the separation move, Britney shared her response in her own typical way.
"As everyone knows, Hesam and I are no longer together … 6 years is a long time to be with someone so, I'm a little shocked but … I'm not here to explain why because its honestly nobody's business !!!," as she captioned her dancing clip.
The 41-year-old continued, "But, I couldn't take the pain anymore honestly !!! In some sort of telepathic way I have been receiving so many messages that melt my heart from friends and I thank you !!! I've been playing it strong for way too long and my Instagram may seem perfect but it's far from reality and I think we all know that!!!"